Hello everyone!

Last month, we talked about changes within all major social media platforms. Now I will catch you up on what's new and exciting with YouTube in 2023!
First off, YouTube is now available in 4K HDR. This means that users with compatible devices can enjoy videos in an incredibly high resolution with improved color and contrast. It's a great improvement for those who want to take full advantage of their screens' capabilities.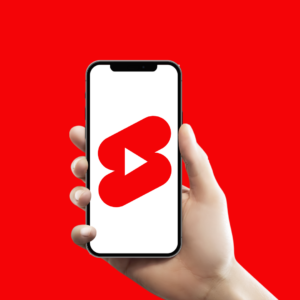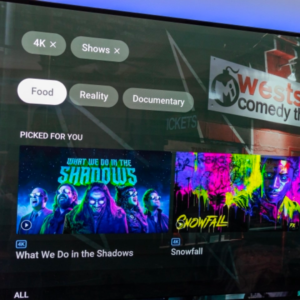 YouTube is also available on more platforms than ever before. You can now watch YouTube on your TV, gaming console, and even in your car! This means you can take your favorite content wherever you go.
And maybe of most importance to Recruiting Leaders, YouTube has made some major changes to its social media features. To compete with TikTok and Instagram Reels, they launched YouTube Shorts in 2020. This feature allows you to connect with a new audience using the Shorts camera within the YouTube app. YouTube Shorts can be up to 60 seconds long. After you use the YouTube app to create and upload your video, people can find it on the YouTube homepage, in the Shorts tab in the app, and on your channel's homepage. This newest addition to YouTube has been a huge success so far. In 2022, Shorts boosted 15 billion daily views!
So why is this relevant to recruiting leaders? This new feature gives you the ability to connect with audiences and create a community based on your content. YouTube has a large community of users, with over 2.6 billion active users who consume 1 billion hours of videos on YouTube every day. With this much reach, you are able to impact more people with your content. In other words, if you start integrating Shorts into your YouTube channel, you should expect to see more traffic coming to your page!
If you want to try this feature but don't know where to start, here are some basic steps to help you create your first YouTube Short: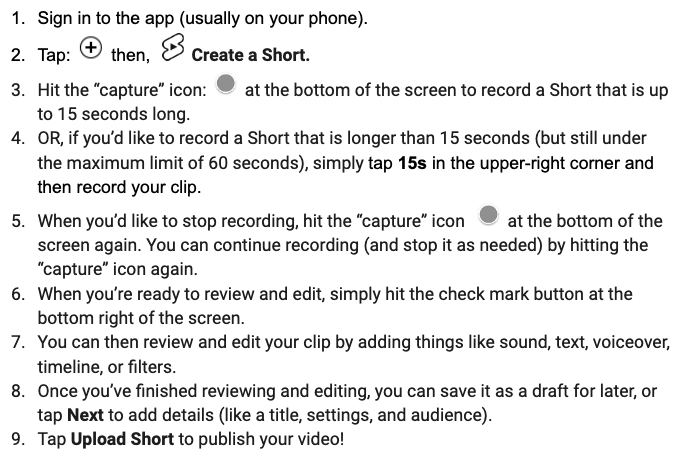 That's all for now! We hope you're as excited about these improvements as we are.