Social Media Update - Schedule Instagram Posts
Instagram is rolling out a new feature that allows users to schedule posts and reels directly through the app up to 75 days in advance!
In the past, posts could only be scheduled through third-party apps like Hootsuite and CoSchedule. This was great for large companies and social media managers, but it wasn't a great solution for individuals due to the high cost and difficult learning curve.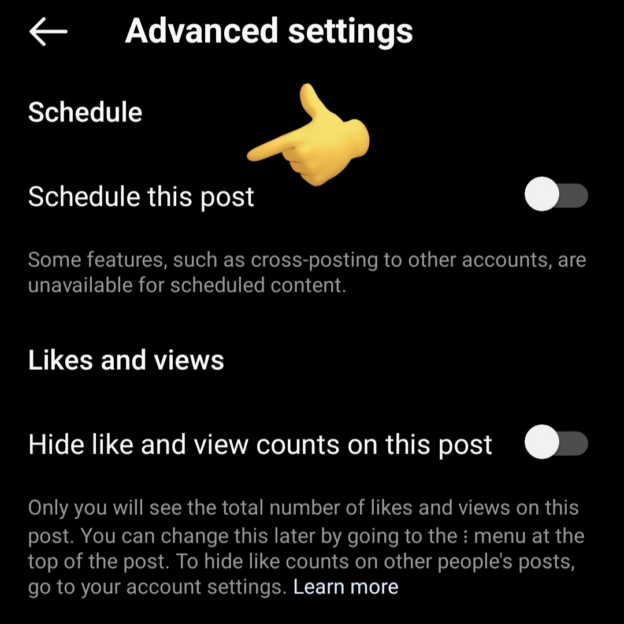 Prior to this update, it was also impossible to schedule Reels on any third-party platform, meaning they had to be posted manually. Posting Reels is the number one way to grow your following on Instagram, and many users were avoiding them simply because their social media management team couldn't schedule them. This is a huge win for users who are trying to grow their accounts and increase their following.
With this new update, users can schedule pictures, videos, carousels, and Reels directly from their smartphone. The only limitation is that users must have a professional account to utilize this feature. Creating a professional account is easy and free; simply go to account settings and select "switch account type."
Furthermore, scheduling posts through the app is easy. Simply create your post and go to "Advanced Settings." From there, you can select the date and time you would like to post, and your post will go out at that time.
Here's whyYour why consists of your greatest motivations for why you d… scheduling posts is so important – if you want to do well on social media, you need to show up regularly and at the right time. If you're like most of us and have a demanding schedule, it's not always easy to pull out your phone at the perfect posting time. By scheduling, you can create a batch of your contentWhat you post, whether it's written, a picture, or a video… and schedule it all at once, saving you time in the long run.